UI/UX
Web Design

Services
With us, we have a dedicated UI/UX design services team for the designing process. And we help clients prosper with reasonable, responsive, and eye-catching modern designs, from startups to established businesses, and from a simple logo to full brand care.
Request a Free Consultation!
Custom
UI/UX design & development

services to improve the customer experience
The priorities of various companies in today's business world are moving rapidly towards digitalizing, including all the digital channels and different mobile and web applications. For the development of a unified, user-friendly design, you will need expert UI/UX designers who understand your consumers and combine interfaces and workflows to enhance the overall digital user experience. To provide an efficient user experience our designers and developers creates interactive platforms and perhaps gains more potential visitors to the website.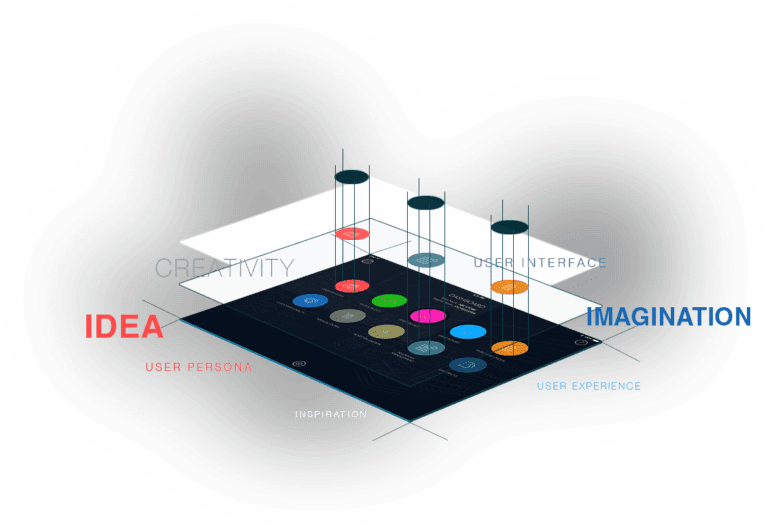 UI/UX web design services for the applications
At Web Idea Solution LLP, our UI/UX designers create amazing user experiences, as they are creative, have a strong background in design principles, and have excellent research acumen. We take a systematic, strategic, user-centric approach that integrates user roles, business transactions, and operations to create a unique experience across various applications. Our UX design team works to understand the end information of users' needs, priorities, frequency of access, structure, and hierarchy models. They conduct user research and usability testing to create wire frames and designs that are tailored to the needs of the users.
What Our
UI/UX Web Design

Team Does
Hire experienced UI designer and UX developer tocollaborate with innovative content creators to create engaging design structures and experiences that meet the needs of our clients! To help you grow your business, we offer a variety of web and mobile application development services!
Why Choose Our Web Designing Services
Our UI/UX web designers specializes in the design and development of web and mobile applications for a variety of industries. We've worked with a variety of clients and understand the needs of a specific industry's target audience. Here you will learn about some of the reasons why you should choose us!