Web Idea Solution is committed to safeguarding and respecting your privacy while visiting or using this website. Our responsibilities include providing you with accurate information, managing your website/user data, and safeguarding the data we handle. Our data collection and management policy, which includes information collection, processing, segregation, and reuse, is central to our privacy policy.
All of our current, past, and prospective clients can reach us through this website. You agree to the usage terms and conditions stated below by using or accessing this website. If we enquire you to provide details that can be used to identify you while using this website, you can be guaranteed that it will only be used in the manner described in this policy.
The first name

The last name

Your Sex

Nationality

Marital status

Email address and other contact information

Demographic information (Postcode, Preferences, and Interests)
What We Do With This Data
Maintaining internal records

To recognize your requirements

To boost the quality of our products and services

We can deliver through emails about the offers ongoing

Purposes of market research
Web Idea Solution's Data Security
Web Idea Solution's online data collection is completely secure. Web Idea Solution has implemented appropriate safeguards to prevent unauthorized access to data, maintain its accuracy, and ensure its proper use. To secure the information collected online, processes at all levels have been put in place. Personal or financial information is never sold, shared, or rented by Web Idea Solution. It is guaranteed that your online purchase from Web Idea Solution is completely secure. Refer to the PayPal Privacy Policy if you make a purchase through PayPal.
Our Clients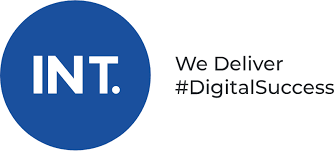 Web Idea Solution has been an invaluable partner for our B2B development needs. Their expertise and dedication are unparalleled. Thanks to them, we now have efficient and user-friendly web and app platforms that have greatly enhanced our operations. I highly recommend their services for any business looking to thrive in the digital world.

- MD Haneef Fatani

Working with Web Idea Solution on our 'Plano Earth' project in Mexico was nothing short of incredible. They took our project from the ground up and turned it into a dominating online force. Thanks to their strategies, our project now holds top-ranking positions for our key search terms. This has translated into a substantial increase in our online visibility and an influx of valuable leads.

- Brent Marsh

Working with Web Idea Solution has been a game-changer for my business. Their SEO expertise has truly transformed our online presence. We've collaborated on multiple SEO projects, and each time, they've delivered exceptional results. Their commitment to delivering 100% satisfaction is evident in everything they do. I highly recommend them for all your SEO needs!

- Joe

Web Idea Solution's B2B dedicated hiring service exceeded my expectations. They connected us with top-notch talent that perfectly matched our needs. Their expertise in understanding our industry requirements and delivering skilled professionals has impressed and satisfied me.

- Jyotsana Saini

EasyTaxi has been a game-changer for me. Booking a taxi in Allentown is now incredibly convenient. From the website to app, I'm thoroughly impressed and satisfied with the exceptional service provided by Web Idea Solution!

- MD EkbalUddin

Thanks to Web Idea Solution, our virtual events have reached new heights with the Webinar app. Its seamless functionality, from registration to interactive sessions, has elevated our online gatherings. Web Idea Solution has delivered an exceptional platform for our webinar success.

- Brajesh Singh

Web Idea Solution's SEO expertise has been a game-changer for our online visibility. Their strategies propelled our website to the top of search results, driving organic traffic and boosting conversions. With their meticulous approach and data-driven methods, they've proven invaluable partners in our digital success story.

- Anees Pasha

GroceryPal, the ultimate grocery shopping app, owes its user-friendly interface and efficiency to Web Idea Solution. Their app development prowess has simplified our shopping experience. Thanks to the seamless work of Web Idea Solution. A big thumbs up!

- Amit Dave

Mathletico has been a remarkable addition to our educational initiatives, and WIS played a vital role in bringing it to life. Their app development expertise ensured a seamless and engaging online math quiz platform. Our users love the interactive interface and the intuitive design. Kudos to the team for creating an educational gem!

- Sibaji Dey Chaudhury

Finding the right B2B talent was challenging until we partnered with Web Idea Solution. Their B2B dedicated hiring services connected us with top-tier professionals who understood our industry intricacies. Thanks to their expertise, our team is stronger than ever, driving our business towards unprecedented growth.

- Chandan Kumar

Their insight elevated our platform, making it a hub for industry engagement. With their seamless solutions, we've witnessed a substantial uptick in client interactions. Kudos for enhancing our B2B venture!

- Ubada Pallumira

They grasped our complex requirements, delivering a website that showcases our services with elegance. Their professionalism and creative approach made our collaboration truly seamless. Their developers crafted an engaging, high-performance masterpiece, making us stand out in the crowded market.

- Samya Mitra

Web Idea Solution has been a game-changer for our business. Their expertise in travel & tourism and eCommerce is evident in our stunning website. They've exceeded our expectations, from capturing our brand's essence to boosting sales. A heartfelt thank you for transforming our online presence!

- Somdev Dutta Gupta

The best thing about working with them is that they have the right people for you. I would say that their after-sales service is quite good. The SEO team is outstanding. And if you're looking for an IT product & services, I advise you to look into them.

- Manas Kapoor

Reliable. Good communication. Good technical knowledge. Will hire him again in future

- Shawn P.

Professionally handling deliverables (Angular Js Project). A timely update on the Project Progress. The importance is given to Project delivery and Quality than to the milestone payment release part. Will like to work with Rebanta for any future work which matches Project Profile.

- Darshan R.