Hire NodeJS Developers to Upscale your product Development capabilities
Node.js is a cross-platform runtime library and an environment for running Javascript applications outside of the browser. It runs on the V8 engine and performs all the JavaScript codes outside the web browser. Without creating any new thread for each and every request, Node.js apps help to run every single-programming language for both the scripts server-side and client-side.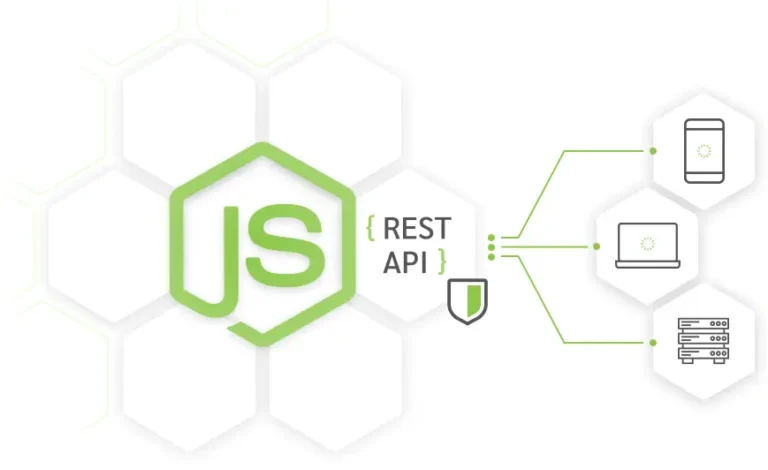 Node.js Web Development Services
The Node.js runtime is meant to be light and efficient, with non-blocking I/O and package management to make developing the Node.js application even easier.
Web/Mobile Application Development With Node.js: If you need a lightweight and fast-loading web or mobile app, then tap into the expertise of our Node.js engineers, who are experts at building scalable real-time solutions.
Integration and Development of APIs:

Our Node.JS programmers have collected all of the necessary experience in designing high-performing vigorous and scalable back-end solutions.

Enterprise Web Apps with Node.js:

Construct large-scale structures with our seasoned Node programmers, we can create enterprise web apps using Node.js. Also, add stability, scalability, and security to your project to boost its performance.

Migration:

Use our industry-leading experience to migrate your existing application to Node from.Net, PHP, Java, or any other framework.
Why Node.js is a Good Choice for Build Applications
Web development using Node.js is an advanced technology with distinctive characteristics. It is regarded by developers as one of the most efficient cross-platform JavaScript environments for developing robust and effective REST APIs, mobile apps, and web apps.
PayPal, NASA, Netflix and, many popular brands use Node.js to build their application
Why Hire Node.js Developers From Us
Choose from a variety of hiring models
1. Team Screening and Selection
2. Development and reporting
3. Delivery and Team Extension
Node Js Developement FAQs
Discover How We Can Help Your Business Grow
Our Team Is Specialized In A Wide Array Of Industry Verticals