Custom Mobile App Development Company
We are the go-to place for native and cross-platform app development In India/USA since our work is simple and secure. If your top priorities are smoothness, security, and features, then we are your first choice in an app development agency.

Designing user-friendly mobile applications
Mobile App Development is a solution for developing various software applications that run on mobile devices ( iOS, Android platforms). It comprises unique features and hardware.
The use of smart devices is increasing on a daily basis as a result of over-popularity, and their demands are changing rapidly! As a result, various convenient mobile apps are launching in every corner of the marketplace to make users' lives easier. To compete in the market and grow your business, you must create a user-friendly mobile app to attract more potential customers and create a mobile app that aims to solve customer needs!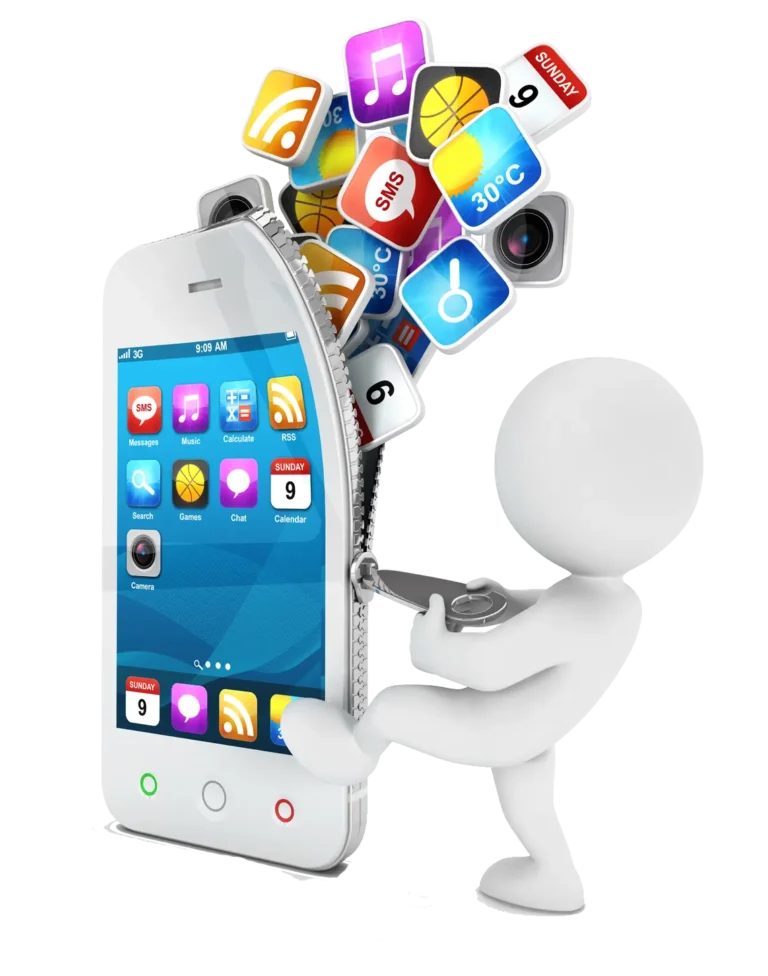 Mobile App Development Services
Mobile apps, like web applications, are built with a variety of programming languages and frameworks. Although Android is the most popular operating system, Web Idea Solution Indian programmers use a variety of android app development services techniques.
Native Apps: Apps in this category are created on a specific platform, such as iOS or Android, by utilizing software development tools and programming languages provided by the operating system. Our mobile app developers utilize every element to create the best product possible!
HTML5 Apps: This framework's mobile app development is compatible with many platforms and requires minimal changes to ensure full functionality on each operating system. Our developers have extensive experience in developing such Apps in order to bring the best to the users!
Hybrid Apps: To create an application, our mobile app experts use both the native system and HTML5 App. This enables our experts to use one-of-a-kind elements to make a bigger impact.
What Mobile Application Development Services We Provide
When it comes to developing user-friendly mobile apps, our Android mobile app developer in India and USA are eager to serve the clients to the best of their abilities in order to expand the business further by developing an app that can solve the problems of your target customers. Check out some of the services by our mobile app development company.
Why Choose Our Mobile App Developer
Is it your ambition to rise to the top of a highly competitive market? Connecting with a custom Android app development company could help you achieve your goals, reach out to your target audience, and meet the demands of your users!
Hire App Developers from Web Idea Solution in 5 simple steps
Choose from a variety of hiring models
1. Team Screening and Selection
2. Development and reporting
3. Delivery and Team Extension
Application Development FAQs
Discover How We Can Help Your Business Grow
Our Team Is Specialized In A Wide Array Of Industry Verticals