Hire Python Developer to Upscale Your Product Development Capabilities
Python is a high-level programming language and is used for general purposes. Python is the most recent and quite possibly one of the most famous decisions for a variety of applications, including program scripting and big-data handling. A Python software engineer, mainly works for Python Web and Application Development Services, especially in server-side programming, composing websites, and application interfaces.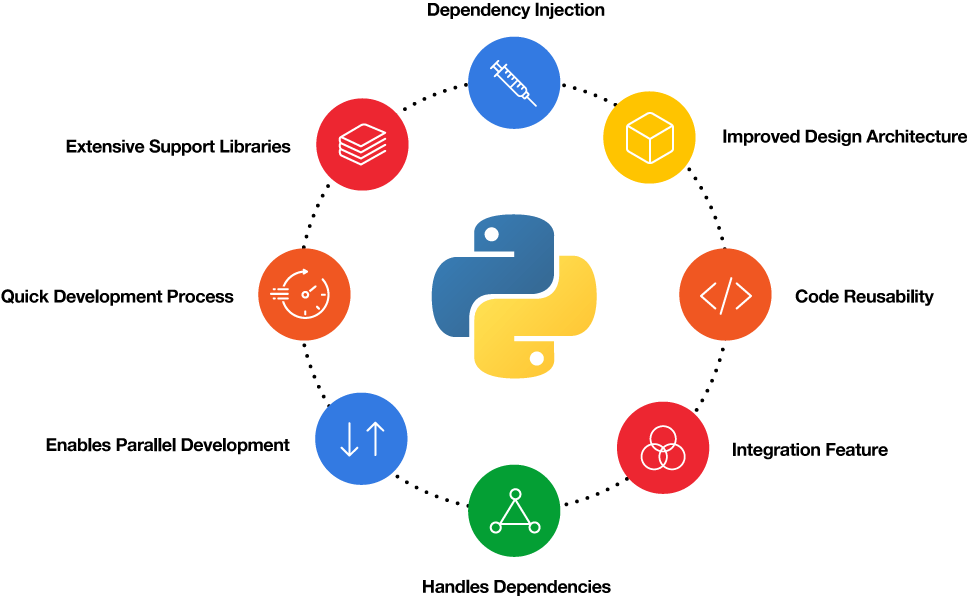 Python Development Services
From web development to machine learning to data science, Python development comes with a variety of options 
Python Application Development for Enterprise:

Use Python to create scalable and dynamic enterprise-grade applications that can be deployed on both mobile and desktop platforms.

Python Back-end Programmers: Make a strong back-end utilizing Python and power your SaaS, eCommerce, and ERP applications to convey the best client encounters.
Web API Development with Python:

Benefit as much as possible from your microservices and cloud framework with Python APIs that empower consistent correspondence between programs.

Migration:

Our talented Python designers assist with moving your current applications to Python and give you all the specialized edge that accompanies it.
Why Python is a Good Choice to Build a Web App
Python enables programmers to create scientific programs, graphics-enabled system applications, games, command-line utilities, online applications, and many other possibilities. Python has in reality been dubbed "the most popular coding language" in recent years.
Google, Reddit, Netflix, and many popular brands use Python to build their application
Why Hire Python Developers From Us
Choose from a variety of hiring models
Python coders for hire from Web Idea Solution LLP on a monthly, Part-time, Hourly, or Fixed cost basis.
1. Team Screening and Selection
2. Development and reporting
3. Delivery and Team Extension
Discover How We Can Help Your Business Grow
Our Team Is Specialized In A Wide Array Of Industry Verticals