Hire React JS Developers to Upscale your product development capabilities
ReactJS is an open-source framework that has surpassed JQuery, Angular, and Backbone in terms of popularity. The React tool has benefits like the use of virtual DOM, better performance, -improved JSX syntax, and a component-based approach. React developers in India/USA make an order-line device for applications that is smoother and quicker.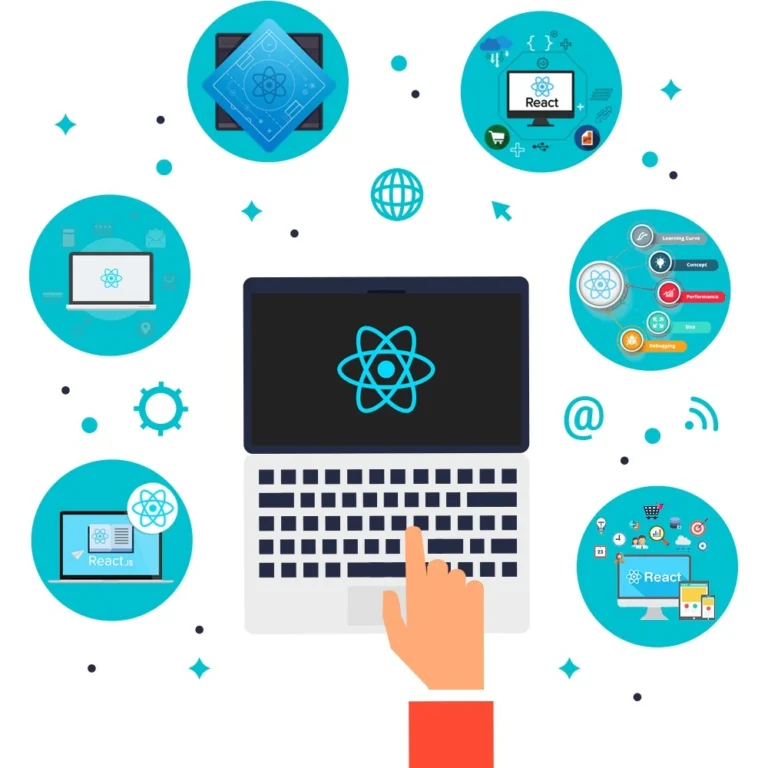 React JS Development Services
React development has the advantages of various tools like Flux, Redux, and Mobx to create performance-rich and functional applications for clients. 
Hassle-free Migration process:
Enlist React JS programmer to ensure a smooth ReactJS conversion from any platform in order to meet your company's specific needs.
Front-End Development using ReactJS:
Utilize the expertise of our React front-end developer to create successful SPAs, different architectures, and real-time data exchange applications.
UI/UX Development using ReactJS:
Pick us as your Reactjs development company to create engaging UI/UX and interactive features for your ReactJS application. For a real-time user experience on all devices, we utilize the greatest React component libraries.
eCommerce Development Using ReactJS:
Increase the revenue of your eCommerce business by leveraging ReactJS. eCommerce development might become a nightmare if the right designers don't deal with it. We have the ideal pool of ReactJS developers that foster creative yet easy-to-use eCommerce applications.
Why ReactJS is a Good Choice for Building Web Development
As we all know that the quality of an application's user interface is critical. A badly designed user interface reduces an application's chances of success. However, if an app has a high-quality user interface, there is a larger possibility that users will enjoy it. React's declarative components make it possible to create such a high-quality, rich user experience.
Meta, Uber, Netflix, and many popular brands use React.js to build their application
Why Hire ReactJS Developers From Us
Choose from a variety of hiring models
 Hire dedicated ReactJS developers in India from Web Idea Solution LLP on a monthly, Part-time, Hourly, or Fixed cost basis.
1. Team Screening and Selection
2. Development and reporting
3. Delivery and Team Extension
Discover How We Can Help Your Business Grow
Our Team Is Specialized In A Wide Array Of Industry Verticals