Hire Mean Stack Developers to Upscale your Product Development Capabilities
Mean Stack is a popular open-source development framework for single-page, multi-page, and hybrid web applications. The mean stack web developer focuses more on MEAN stack development services in order to build dependable and scalable web apps that will enhance your company's online presence.
Add Your Heading Text Here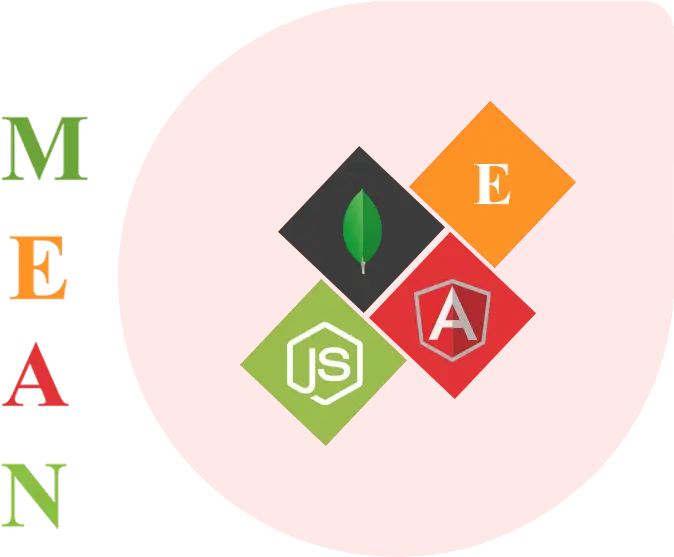 Mean Stack web development services
Mean is an exceptionally efficient platform that combines four powerful frameworks MongoDB, Express.Js, AngularJS, development, and Node Js development. We employ the Mean Stack Web Application development powerhouse at Web Idea Solution to create the smoothest applications for your company.
Consulting Services:

Using their knowledge and expertise in Javascript, our dedicated Mean Stack developers are always looking forward to providing unique, result-driven Mean Stack Solutions.

E-commerce development: Using the document-oriented database and Js, we design easy and responsive E-commerce solutions to improve your business productivity. 
Web Development:

With their vast knowledge of Express Js, Angular or AngularJs, and Node.js, our Mean Stack professionals provide innovative, scalable, and secure web application development.

CMS Development:

We provide excellent CMS Development by our expert Mean Stack developers for every Enterprise. You get a versatile, strong, fast, and feature-rich web or component or enterprise content management system by hiring our remote Mean Stack Programmers.

API Development:

We create backends with safe, scalable APIs at Web Idea Solution to help bridge the digital divide. You can now connect and access data in a simple and organized way thanks to our API development and documentation expertise. 
Why Mean Stack is a Good Choice to Build a Web App
One of Mean's main advantages is that it only uses JavaScript-based technology. This provides developers with a simple working environment in which everything is done in a single language. Because user interaction with the application will continue to evolve over time, having a quick back-end response unit is always beneficial.
Accenture, Fiverr, Sisense, and many popular brands use Angular to build their application
Why hire a Mean Stack Developer from us
Choose from a variety of hiring models
1. Team Screening and Selection
2. Development and reporting
3. Delivery and Team Extension
Discover How We Can Help Your Business Grow
Our Team Is Specialized In A Wide Array Of Industry Verticals