Who We Are
We Are A Leading IT Support Company
Web Idea Solution LLP, India's premier digital marketing firm, provides a comprehensive spectrum of digital marketing services, from logo design to web building. We are providing our clients with top-notch services in which they can run their business with the next level of relaxation. Although, we are the most favorite company in India operating thousands of clients on running their business and gaining growth together. Our goal has been to establish relationships rather than clients as an industry leader in entire IT solutions. On the other hand, our ultimate objective has been to provide our clients with the digital solution they are seeking for the long run in the industry. From mobile app development to web development and eCommerce to digital marketing, Web Idea Solution LLP is the one-stop solution.
We are the leading and reputed IT support company in India and we have earned over time the unimaginable support of our team and their dedication towards bringing out the best method that surpasses any hurdle in our client's long run.
We just do not work, we bring changes to the flow of your business at lightning speed so that you grow high. Our happiness lies in our client's satisfaction.
Our Company
In the year 2012, Web Idea Solution LLP was established. We have perfected the skills of web building and digital marketing in such a short time, guaranteeing that our clients' businesses thrive. For more than 10 years in the industry, we have been serving individuals, and small and big brand IT organizations with pride. At Web Idea Solution LLP we have the max level experts in each and every platform. Our understanding of the most up-to-date technologies and processes, as well as the experience of our experienced experts, has enabled us to supply our customers with 100 percent satisfactory results. We are the first choice client-centric firm, offering our clients the most dedicated and profitable solution for your company. Rest we can assure you that we will surely provide your needs, which you are looking for from a web development company today.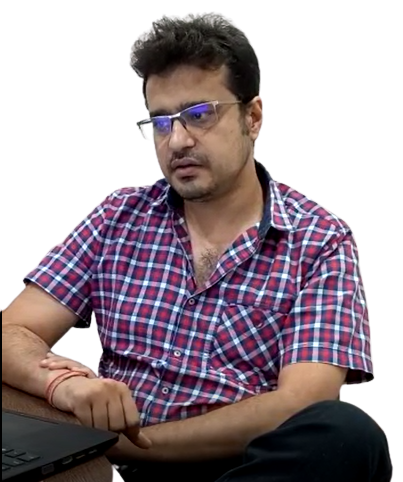 Manas Kapoor

The best thing about working with them is that they have the right people for you. I would say that their after-sales service is quite good. The SEO team is outstanding. And if you're looking for an IT product & services, I advise you to look into them.

Shawn P.

Reliable. Good communication. Good technical knowledge. Will hire him again in future

Darshan R.

Professionally handling deliverables (Angular Js Project). A timely update on the Project Progress. The importance is given to Project delivery and Quality than to the milestone payment release part. Will like to work with Rebanta for any future work which matches Project Profile.
Discover How We Can Help Your Business Grow
Our Team Is Specialized In A Wide Array Of Industry Verticals