One of the most important and lucrative sectors of the international market is the healthcare sector. So, if there is a project that needs to develop a highly engaged app or website then you must need to employ a Healthcare Software Development Company.
But the Healthcare software development expertise is the key factor that is required for the same. These days all businesses involved in patient care, healthcare administration, pharmaceutical research and development, and medical product manufacturing are considered part of the healthcare industry.
As a result, it is understandable that there is an urgent requirement for Custom Healthcare Software Development Services. Look, another thing is there is no we can deal with our life without medicines. So, you are in the right place if you are like to hire healthcare software developer.
How The Healthcare Software Sector Has Evolved Recently
The entire healthcare provider community has felt the effects of implementing technological solutions, much like other industries. Within the world of software creation, we have seen the emergence of a few noteworthy trends. Here are a few examples of these trends: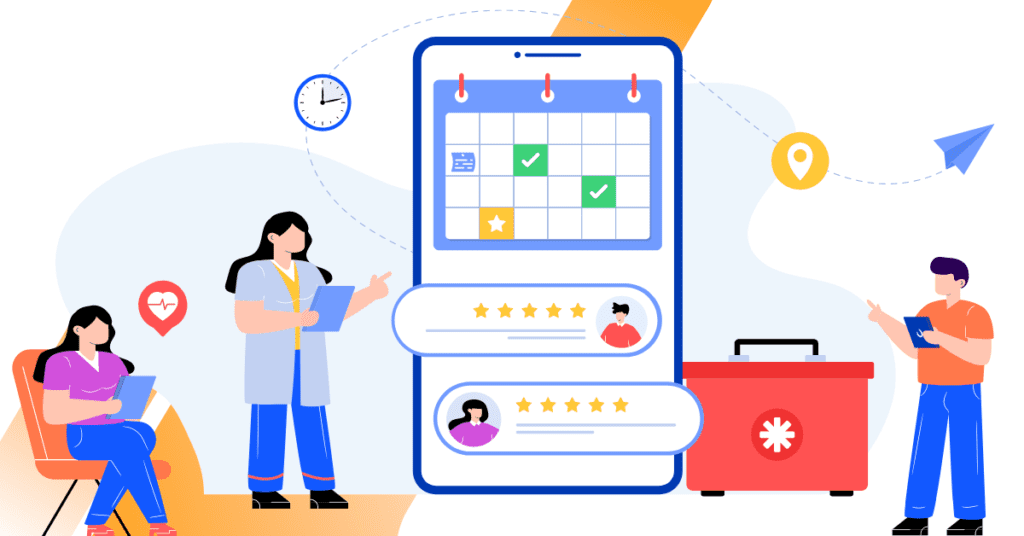 Remote Monitoring
Monitoring has never been an old trend in the healthcare sector. But COVID has taught us how to force digitalization in the monitoring systems. This technology not only helps those in need of medical attention, but it also improves the quality of care provided and speeds up treatment times by streamlining administrative tasks.
Telemedicine
There has been a recent trend for healthcare facilities to launch telehealth programs in an effort to better serve their communities. Telemedicine's ultimate goal is to improve clinical workflow by reducing the number of unnecessary hospital visits and bringing healthcare closer to patients.
ML & AI Intregrations
Many hospitals and clinics now incorporate AI into patient care, which is great news for the digital health industry. The goal here is to reduce wasteful spending on healthcare and improve quality while lowering the likelihood of human error. Robotic surgery, detecting fraud, providing a preliminary diagnosis, minimizing dose errors, and other areas of medicine are likely to benefit from the use of AI.
IoT & IoMT Development
As the area of Healthcare development continues to advance via the use of technologies like telemedicine and telehealth, researchers are also finding promising applications for the Internet of Many Things. This tech combines the usage of numerous wearables, such as the electrocardiogram (ECG) and electrocardiogram (ECG) monitors, and a few miraculous measurement techniques, such as glucose level, blood pressure, and skin temperature. Medication management, connected imaging, remote patient monitoring, fall detection, and other subsegments have emerged within the industry.
Conclusion
When collaborating with a professional medical software development company, ideas can be matched with the best potential course of action. If you're serious about having a custom healthcare project built, Web Idea Solution is the company for you. We have more medical knowledge than any other organization. Even if you are on a tight budget and are worried about how to meet your needs, please feel free to contact us. Our company provides every conceivable method of establishing a budget.