FinTech
Software Development

Services
With the aid of cutting-edge technology, we assist businesses in transforming their financial services to increase operational effectiveness, transparency, response times, and customer satisfaction.
Request a Free Consultation!
End-to-End
Financial Software

Services
We create beautiful, user-friendly, secure financial apps by utilizing cutting-edge technologies like Blockchain, IoT, and AI. And we assist businesses in transforming their operations, achieving business performance, and enhancing customer satisfaction and retention, all while benefiting from our dedicated FinTech engineers and Centre of Excellence.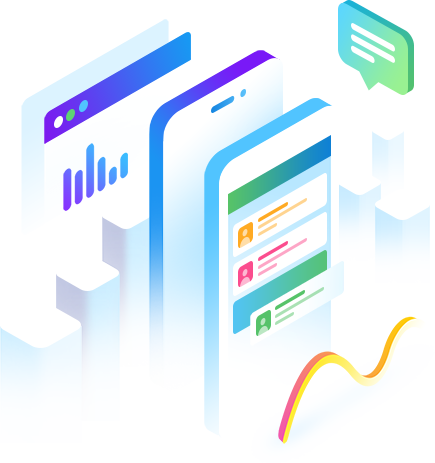 Our FinTech Development Services
Website And Mobile App Development: There is vast competition for website development and app development as businesses need actual and best-suited customized services. Web Idea Solution is here to help if you want to create a financial product that is tailored to the demands of the user and built with innovative tools.
Systems for Financial Accounting: Financial Software Services become a part of the 20th century where our crew is highly knowledgeable on AIS applications like SAP, Sage, and QuickBooks. For startups and large businesses, we have combined AIS software with ERP and intelligent business data systems.
Custom Financial Software Development Services Powered by AI: We create Financial Technology with AI capabilities to assist financial institutions in making better decisions and enhancing customer experience.
Services for Cybersecurity: Hackers love to target the banking sector. In order to stop hacking, malware, and data leaks, fintech organizations need to have extremely strong security measures.
Our
FinTech Software Development

Company Expertise
Why Web Idea Solution For FinTech
Software Developers

?
A wider range of top-notch features and functionality are covered by our expertise in FinTech software development solutions. We innovate to overcome every obstacle, transforming FinTech companies into financial industry leaders on a global scale.
FinTech Software Development FAQs